Image credit: Joana Coccarelli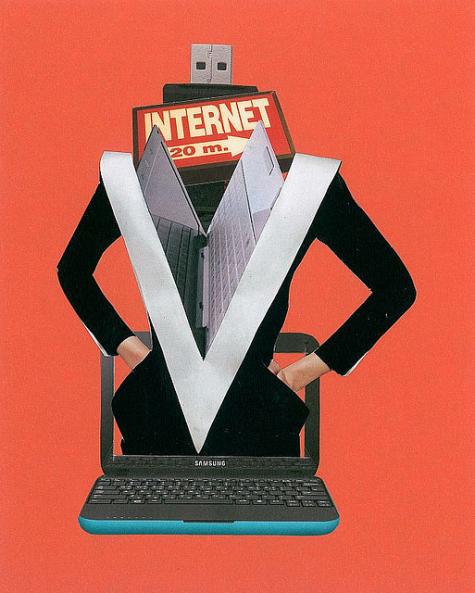 The blog of the .dpi journal is an online community for feminist artists and their allies (researchers, curators, artist-run-centres and collectives, among others). The aim of the blog is to offer information and a platform for reflection, works in progress, events and resources relevant to feminist artists, and to inspire discussion on the themes touched on by the .dpi journal.
.dpi is looking for a creative and inspired individual to take over coordination of its blog, launched last April as part of the online journal's new platform. The blog coordinator is in charge of developing the blog's content and ensuring that posts are in keeping with .dpi's guidelines and mandate as a feminist journal of art and digital culture. The blog coordinator is supported by, and collaborates with, .dpi's editorial committee.
The position's main responsibilities include:
- Drafting original content (short texts, interviews and reviews);
- Establishing collaborations (individuals, organizations, other websites);
- Finding interesting content from other sources to be reblogged;
- Developing original content with .dpi collaborators;
- Coordinating and distributing content via social media.
Desired qualifications include:
- Producing and managing online content;
- Working in a non-profit environment;
- Working with volunteers or as a volunteer;
- Working as part of a team;
- Familiarity with key issues and themes related to feminist art and digital culture;
- Familiarity with elements of feminist theory;
- Bilingual: English-French;
- Courses, certificates or workshops in digital communications and/or social media;
- Knowledge of basic audio and video editing software;
- Knowledge of graphic design software.
We are looking for an individual who is committed to the principles and values of feminism, anti-discrimination, and anti-racism. The ideal candidate will have a strong knowledge of the latest online and social media technologies, knowledge of feminist art and digital culture, and excellent written communication skills. If you are located in Montreal and are available for bi-monthly in-person meetings, we would love to hear from you!
This is a part-time position to be filled as soon as possible.
Please send your CV and a letter of intent by Monday August 12, 2013 to: revuedpi at gmail.com
By .dpi on Mon, 07/15/2013 - 03:01