By .dpi on Wednesday, November 27, 2013 - 00:15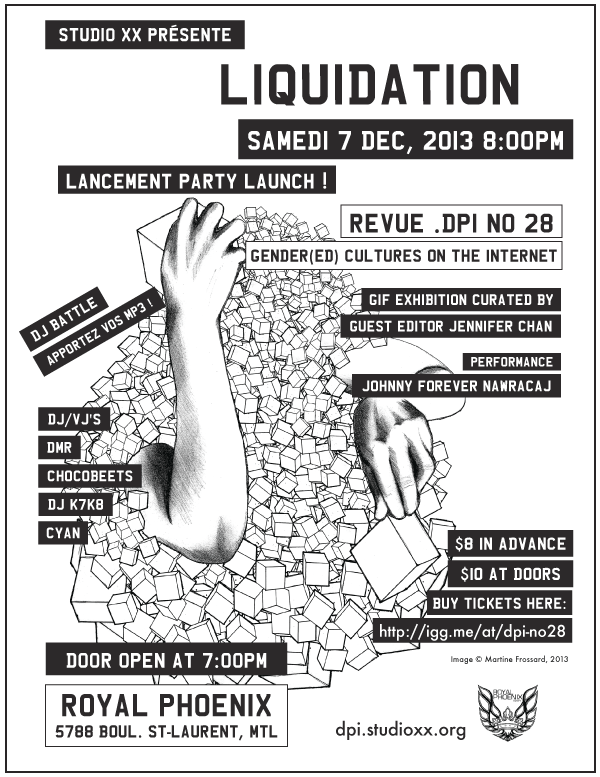 LAUNCH PARTY
.dpi no. 28 : Gender(ed) Cultures on the Internet

Saturday December 7th, 2013
Doors 7:00PM/ Event 8:00PM
Royal Phoenix (5788, bld. St-Laurent /corner Bernard)
8$/Avance 10$/Door



The launch is in support of the Indiegogo Campaign:


Buy your *tickets* here (available at doors)
***
The newest issue of .dpi examines the internet as a heterogeneous site that permits us to challenge and question ideas of gender. Involving a dozen local and international participants, .dpi issue no. 28 presents Gender(ed) Cultures on the Internet, coordinated by artist / researcher Jennifer Chan.

.dpi 28: Gender(ed) Cultures on the Internet launches with a very special event on Saturday December 7th, 2013 at Royal Phoenix Bar, (5788 blvd. St-Laurent, corner Bernard) at 8:00PM! The evening begins with a Battle of the DJs (open to all, bring the music player of your choice!) with a GIF projection designed by Jennifer Chan presenting the work of .dpi 28 contributing artists. At 10 pm, artist Johnny Forever Nawracaj presents a performance based on the theme of 2girls 1 cup, followed by DJ and VJ sets by artists Deanna Radford, Chocobeets, DJ K7K8, Cyan and more!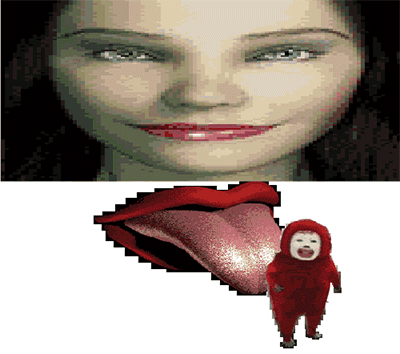 « CRAZY, SEXY, COOL »
Curator : Jennifer Chan
GIF projection
Featuring gifs from an international lineup of famous internet artists: Anthony Antonellis, Kim Asendorf, LaTurbo Avedon, Andrew Benson, Jon Cates (with Ei Jane Janet Lin), Andrea Crespo, Kate Durbin, Emilie Gervais, Gaby Cepeda, Carrie Gates, Shawne Holloway, Georges Jacotey, Matthew Hillock, Faith Holland, Nick Kegeyan, Rollin Leonard, Chiara Passa, Absis Minas, Rea McNamara, Sara Ludy, rosa menkman,  Lorna Mills, Jaakko Pallasvuo, Tristan Stevens, Ben Valentine
" CrazySexyCool is the name of TLC's second studio album. Selling over 23 million copies worldwide, it was the best-selling album by a girl group in the United States, and the second best-selling one by a girl group after Spice Girls' Spice. My favorite TLC member was Lisa Lopes and my favorite Spice Girl was Sporty Spice. In my twelve year old mind, Sporty Spice was the whole package: crazy, sexy, and cool. I was obsessed with finding everything I could know about her.
In the same vein of passion and interest, sex and gender exist heterogeneously on the internet, from the carnal and kinky to the paraphilic and asexual. I invited artists to make gifs of what they thought would challenge or intensify existing ideas of gender on the internet. What I received: tits, yoga, rocking people, dogs, cybergirls, cocksucking, to name a few. It is entirely possible viewers don't think anything on this reel is crazy, sexy or cool. My mental boner remains flaccid as I scour the web searching for erotic stimuli. Nothing ceases to amaze or titulate anymore; there is constantly too much sexy in the media, in my mind, and at the club. What becomes of interest to me now is less so the content, and more often the artist's gesture of appropriation as a considered act of celebration or subversion of sexuality and sexiness. "
"What are you into?"
Jennifer Chan
is an artist and researcher who makes deliberately kitsch remix videos as a form of social commentary on art and gender after the Internet. Recent solo screenings include the Nightingale Cinema in Chicago and Marshall McLuhan Salon in the Embassy of Canada in Berlin for Transmediale 2013. Her curatorial projects have appeared at Conversations At The Edge, XPACE, Trinity Square Video, VTape, and InterAccess Electronic Media Arts Center. Her writing on the histories and trends of Internet culture have been published on West Space Journal, Rhizome, Pool, 
Networked_Performance
, Art F City, and Junk Jet. She is a recipient of the 2008 Mississauga Art Awards for Emerging Visual Talent. She currently works between Toronto and Chicago.
+++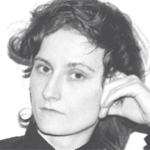 2 GIRLS 1 CUP ORIGINAL VIDEO
Johnny Forever Nawracaj
performance
Within weeks, days, sometimes hours it is possible to fold a single image into such a multiplicity of memes and myths, repostings and remixes as to bury the original in an endless search. Some extra sensitive logarithm reactive to each derivative post obscures the very concept of authenticity through its endless promise. 2 GIRLS 1 CUP ORIGINAL VIDEO. I SWEAR THIS TIME IT'S TRUE, IT'S REAL. This myth is a particularly potent brand. Two pretty girls adorably devouring each other's shit and vomit all over YouTube. Except you cannot find them there any longer. Everyone's posted some facsimile of the chimera. Slide shows of young, winning women athletes proudly displaying their cups at the end of a tournament. Some grandmother's reaction to THE ORIGINAL VIDEO. You've got to have some extra navigation skills to dig up THE REAL THING. 
 A toast to the new processes of myth making, 2 GIRLS 1 CUP ORIGINAL VIDEO is a performance installation wherein Johnny Forever Nawracaj constructs a seat of power where young femmes of the Internet play oracle, enchantress, and storyteller. Through dark camp Forever addresses the use of fear and shame to deter supposedly provocative behaviour in young women and boys. The artist comes to the conclusion that empowerment and control is possible through the reversal of these danger myths as they envision armies of young femmes remixing, obscuring, revealing, and mythologizing their own image online and IRL.

Johnny Forever Nawracaj is a Polish-born, genderqueer performance and installation artist currently based in Montreal. Their growing body of work weaves surrealist narrative through the use of song, fibres, video, gesture, illustration, and drag. They explore love, loss, and longing with a particular investment in these themes as a part of radical queer and trans cultural production. Forever's performances have seen the cabaret stages, theatre spaces, and gallery floors in Montreal, Warsaw, Toronto, and Berlin. Notably, Forever has shown video work in Glasgow at both the Centre for Contemporary Arts and the Gallery of Modern Art; they have performed in Toronto's XPACE Cultural Centre as part of the FADO emerging artist festival, Kuma Gallery in Berlin, as well as the 2012 and 2013 Rhubarb Festival at Buddies in Bad Times Theatre in Toronto.
+++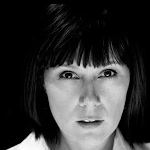 DMR
Deanna Radford - DJ

Deanna Radford is a poet and author with a passion for sound art, experimental music and text. She completed her BA in English and Political Science at the University of Winnipeg, and is carrying out studies in the domain of digital art and design. She published a book of poetry in 2011 entitled Building Ground. She has contributed to MUTEKMAG, MusicWorks and Herizons magazines, among others, and joined the .dpi Editorial Committee in 2011. She served as an administrator for several arts-based cultural organizations and is a strong believer in community-based efforts.
+++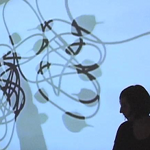 CHOCOBEETS
Caroline Blais - VJ

CHOCOBEETS is the project in which Caroline Blais shares her colourful, organic and playful universe through handcrafted video loops. She's been inviting people to experience her work in many artist run centres, festivals and parties in Quebec, Canada and Europe, since 2008. She is available for work in VJing, video content creation for live performance and for public spaces.
+++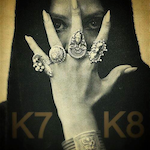 Dj K7K8
Xarah Dion
DJ
Xarah Dion aka DJK7K8 is better known as the musician behind numerous projects (Nouveau Zodiaque, Les momies de Palerme) and co-founder of La brique in Montreal. Since 2007 she Djs at Casa Del Popolo, concert and community events. She is dedicated to bringing inspirational and evergreen World music to gatherings, selecting with great care melodies and rythms that drive passions, curiosity and dance floor energy. K7K8 found her inspiration ten years ago in international news. Reflecting on cultures and heritages attacked by the West and despotic governments, she discovered thriving outputs from Near-Middle Eastern, Balkan and North African artists. Digging out Napster files at first, forging a habit of research with YouTube, and completing her collection with a 300+ tape cassettes, her sound grows stronger, unique and marginal.
K7K8 is a word play on K7 (casette) and K8 (Koweït).
 
+++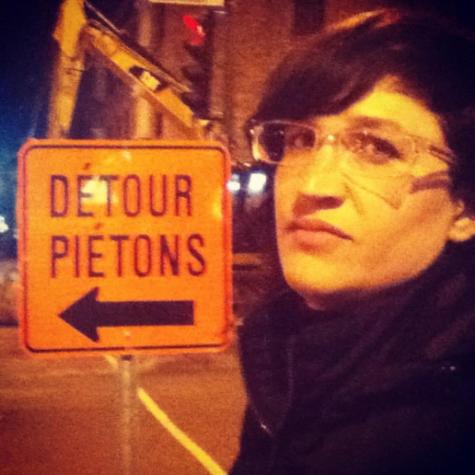 CYAN
Corina MacDonald - DJ

Cyan hosts the radio program modular systems on CKUT 90.3 FM. She has been actively involved in Montreal's independent electronic music community since the late 1990s and was a founding member of collectives phoniq, Women on Wax MTL and dark disco. She has blogged and written about digital art, music, and information practices for Vague Terrain, Artengine, art press 2, Leonardo and other scholarly and professional journals.

Facebook Event
Contact : Ximena Holuigue
programmation at studioxx.org | 514 845 7934