An excerpt from Mél Hogan's interview with Jacqueline Wallace
Originally published by nomorepotlucks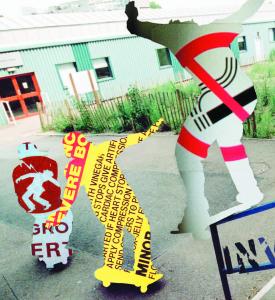 In this piece I wanted to highlight the work of my good friend and collaborator, Jacqueline Wallace. Some people are incredible – yet incredibly understated – and so this became an opportunity for me to profile Jacquie's work, which makes important connections between design, academia, and feminist politics. Together we tease out the intricacies of work, in and out of academia, from a start up called Veer to a dissertation about women's cultural production.
MH: Can you talk about your background in design?
JW: I've always had a strong aesthetic sensibility, but I came to really know design by working at Veer. I was part of the startup team that founded the company in 2002. We produced, curated and distributed images, type and motion footage for use by creatives working in advertising, design and publishing. Veer wasn't just a random start-up. Many of us had worked together at earlier companies in the visual media industry. When a number of us were spun out after an ownership change at the previous company, we felt there was still opportunity in the market, but we knew we needed to do things differently.
The other major players in our market space were big, faceless companies – the Walmarts of the industry. Veer, on the other hand, was steeped in design. Our goal was to inspire creativity at every touch point. In fact, the company was purposefully called 'Veer' to diverge from the norm and disrupt an established market by presenting our products (digital photography, illustration, typefaces and motion footage) with imagination and style.
We looked to appeal to the design sensibilities and "inner circle" of peers in the graphic design community who would understand the cultural references and vocabulary of our brand and voice, lend it credibility and find affinity with it. We followed a 'look what you can do' philosophy with our images and type and produced monthly print catalogs that showcased compelling designs and beautiful typography. We played up common misunderstandings of graphic designers' identities in our merchandise products with whimsical t-shirts that read 'I draw pictures all day' or our 'Kern' zip-up hoodie, an inside reference to typesetting. We even produced a series of summer activity books just like the ones you had as a kid going on family vacation, but these ones were full of games, puzzles and quizzes created especially for designers. We were constantly interacting with the creative community through our print communications, web site and blog, at conferences and in co-productions, like our involvement in the documentary film Helvetica, directed by Gary Hustwit.
MH: How did your experience in the creative industries lead you back to academia? And, what might you bring from academia back into the creative industries?
JW: I loved my work at Veer. It was deeply rewarding to build a brand, business and devoted following of the design community, and to lead our expansion into Europe. By far, it was the people I worked with that made the experience so enjoyable – smart, creative, and hard-working. Design and creative strategy were integral to my every day. I am a creative thinker, a strategist, and a believer in the power of good design –not just aesthetically, but deep design, as vital to business and brand strategy and to successfully achieve the vision and mission of any organization. I drew inspiration from our many collaborators and influencers, including the work of Marian Bantjes, Paula Scher, Bryony Gomez-Palacio and Armit Vit, Erik Spiekermann, Alejandro Paul. By far, my design crush is Debbie Millman, whose circuitous career swirling around the place where design, business and education meet, resonates with my own path. I can only hope that I have a career as diverse and interesting as hers.
Yet, despite all our success, there is an underside – what I call the 'dark matter' of creative work, including the precarious realities and constraints of 'emotional labour.' This extends to the tensions around agency, negotiation, gender politics, and power relations relative to the intensity and demands of a startup culture. I struggled with what I would now identify as 'the covert nature of living my feminist values' inside the company, including the many standpoints and paradoxical experiences of being a woman, building a meaningful career while also navigating personal responsibilities and gendered hierarchies of the business and technology worlds.
I was 26 when we started Veer. I look back now and I can see internal moments of so-called 'imposter syndrome,' where I was unsure of what to do next. I could have used a mentor to guide me. But, I also recognize a strong instinctive and strategic ability and that fear can be an incredible motivator. I knew that I would figure it out and my peers trusted me to do so. The more successful the company became, the more entrenched my work was in its management, numbers and admin, and further away from the creative practices. We were a creative company, yet the economic imperative was always biting at our heels. This is the constant state of negotiation of being invested in the success of the company, while trying to find that elusive equilibrium between creativity and commerce, between the personal and the professional.
In 2007, Veer was acquired by Corbis, a privately held Bill Gates corporation. I took on a new position as VP, Global Brands and Web Platforms for the larger organization. In all ways, being part of Veer and Corbis was a tremendously rewarding experience, however, the questions and struggles I experienced are what led me to return to school to do a PhD… to shift to researching the questions around women's creative labour, design/making and start-up cultures.
By 2009, after nearly a decade in the creative industries, I decided to apply to the Joint PhD Program in Communication at Concordia in Montreal. I wanted to be a part of this progressive program and to work with Dr. Matt Soar, whose work bridges design, media and cultural production. Combining my professional and academic interests, my own dissertation research examines the new indie crafts/design/maker movement  as a cultural economy of women's cultural production, informal networks and entrepreneurship — a highly contemporary cultural and economic phenomenon buoyed by the rise of the so-called  creative class, a do-it-yourself ethic and a broader conception of craftwork as 'Handmade 2.0', reifying an intersection with digital media, new technologies and networked communications. I've been interviewing makers and doing significant fieldwork, including a digital ethnography of Etsy, the marketplace 'to buy and sell all things handmade'.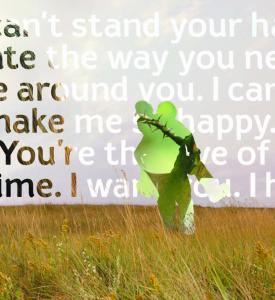 Returning to the academic world has been fascinating, challenging and intellectually fulfilling. There is an intensity, rigour and level of discourse that recognizes the complexity of cultural and creative research and doesn't take the easy road of reducing it. My work on design and cultural production has been published and well-received by the academic community.
Yet, returning to school mid-career has also been destabilizing and has a vulnerability that I didn't expect. I thought that my startup and creative industries experience would be well understood and valued.There is a desire among grad school programs to bring in diverse students with professional experience, but once 'on the inside' I've experienced everything from respect and admiration (nice) to suspicion and a kind of infantalization and erasure of my professional acumen in the face of academic hierarchies and institutional funding models. There are built-in assumptions in the academic system, and among its culture, that perpetuates a sense that grad students are inexperienced and that mentorship only goes one way.
There are, of course, wonderful exceptions–professors, collaborators and peers who champion good work, open doors, and are great inspirations. These tensions, contradictions and pressures are a common concern among my cohort and in broader circles of graduate students reflecting the academic job market and the changing educational system. It is a critical dialogue about the state the university, the decline in tenure-track jobs, and the pressures of the market. At the same time digital tools and technologies that are requiring a recalibration of how we educate and discussions of the purpose of doctoral education. In my case, my startup experience and capacity-building has led my undergraduate students to seek me out as a non-academic mentor. Why not also at the graduate level? The combination of these conditions means we need to broaden the understanding of a doctoral education and its value outside the academy.
Our governments speak of the knowledge economy, venture capital stake their claims on human capital, established firm and startups invest in 'talent' to fuel innovation. Addressing this problem is a design challenge, one that requires broadening the purpose for doctoral education and how the academy prepares and evaluates its students, and ensuring that companies, non-governmental organizations, and other employers, recruit from this pool of capable thinkers and producers.
Full version of article available on nomorepotlucks
By .dpi on Tue, 05/14/2013 - 15:05