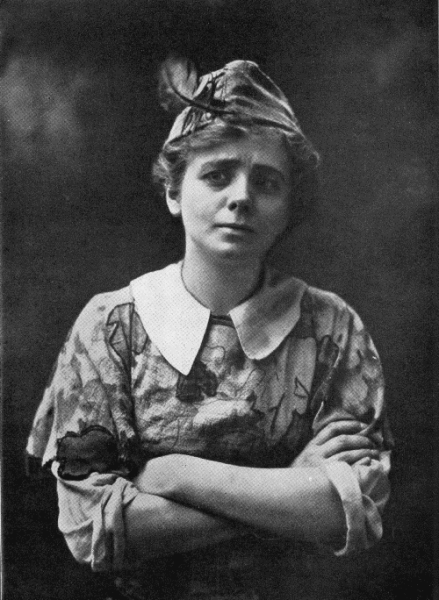 Photographie de l'actrice Maude Adams
"I want to be a fucking feminist and wear a fucking Peter Pan collar."
Cette petite phrase de Zooey Deschanel parue dans le numéro de janvier 2013 du Magazine Glamour a fait et continue de faire le tour du Web : des blogues de mode aux revues féministes.
C'est quand même drôle quand on pense que l'accessoire en question doit son nom à Maude Adams (1872-1953) qui le portait pour incarner Peter Pan, le garçon qui ne veut pas vieillir. Contre la volonté de son père, la jeune femme est devenue la plus connue et la mieux payée des actrices de son époque.